Configure Counters to Display
By default, a few important counters are displayed in statistics window but you can add/remove more counters according to your requirements. In order to add counters to the statistics window, follow the steps below.
Launch NCache Web Manager by browsing to http://localhost:8251 (Windows) or <server-ip>:8251 (Windows + Linux).

Go to the from the right most corner of the page. Select Statistics Options from the left tree.

A list of counters to be displayed windows are shown. Select the counters from the list.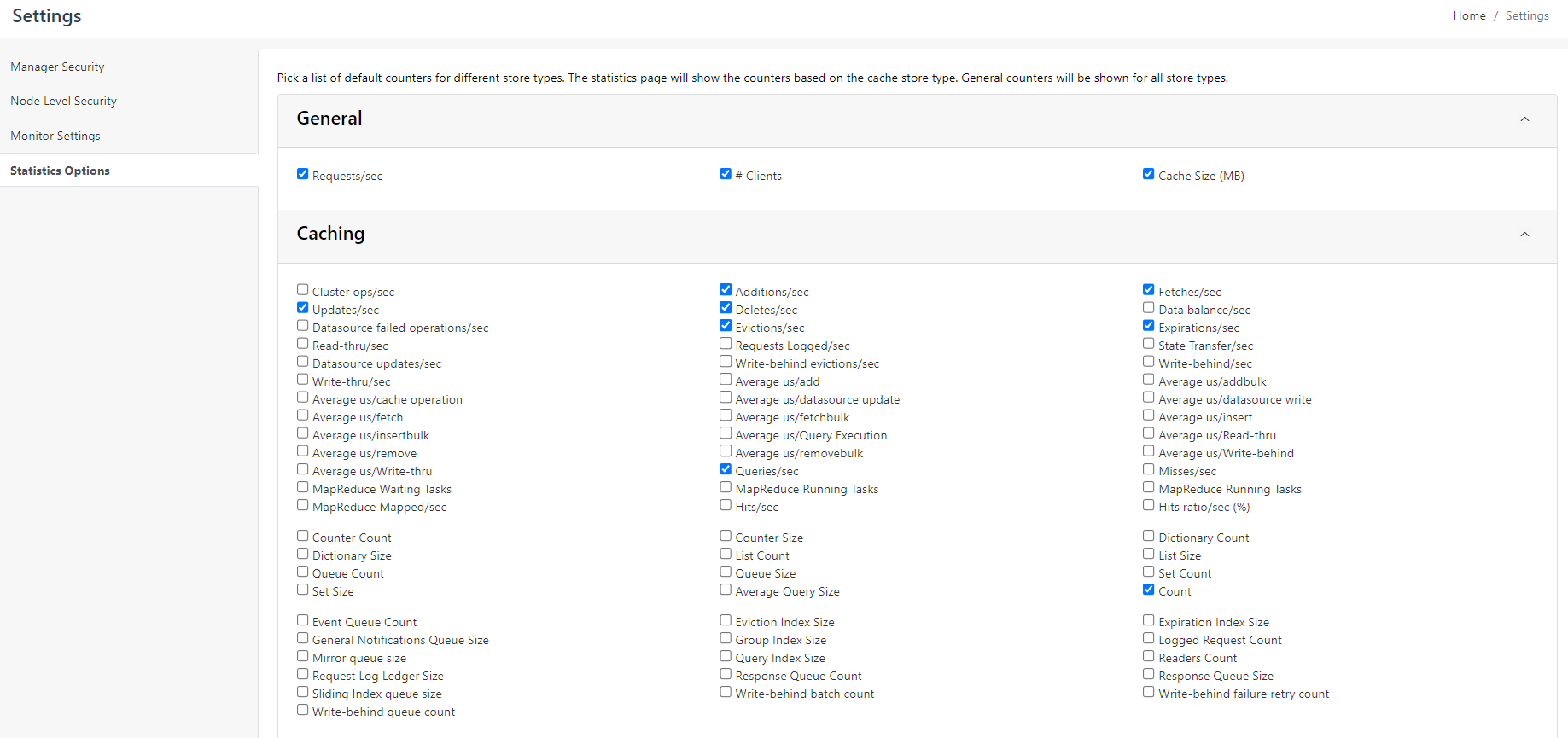 Once the counters are selected click on Apply.
See Also
Configure API Logging
Browse Cache Statistics
Email Notifications on NCache Events
Monitor NCache using Windows PerfMon Tool