Monitor NCache Cluster
After successful creation of cache cluster and connecting the clients, you can monitor your cache cluster. Monitoring your cache cluster gives you real-time information about the cache cluster health, cache activity, number of operations performed, and much more. Follow the steps below for monitoring the NCache counters.
Go to the Web Manager and select clustered caches.

Click on "..." against the cache name and click on Monitor Cluster.

It opens a new window with NCache Web Monitor. All the cache activity can be monitored through it.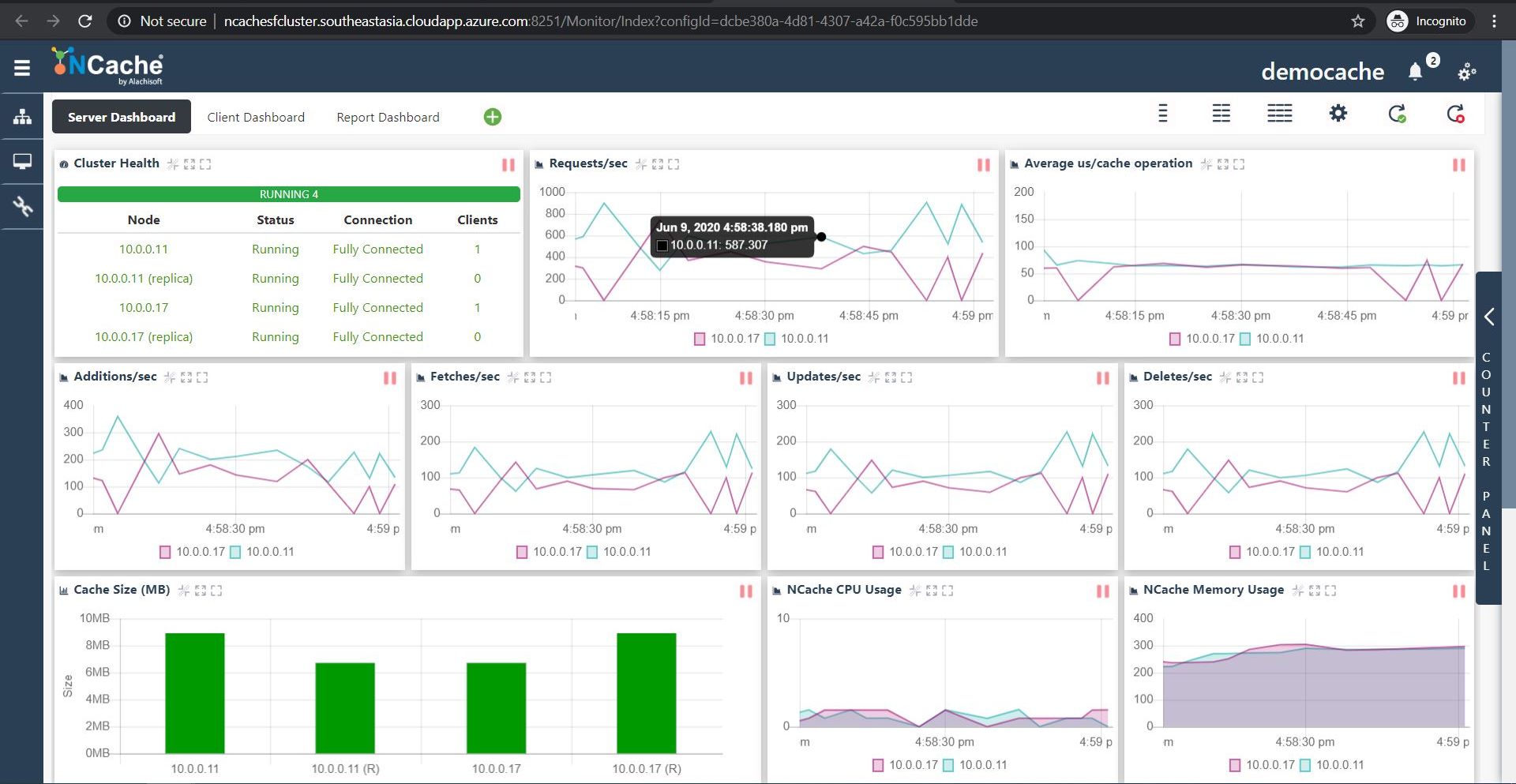 You can monitor the client side NCache performance counters and also view the report dashboard as shown below.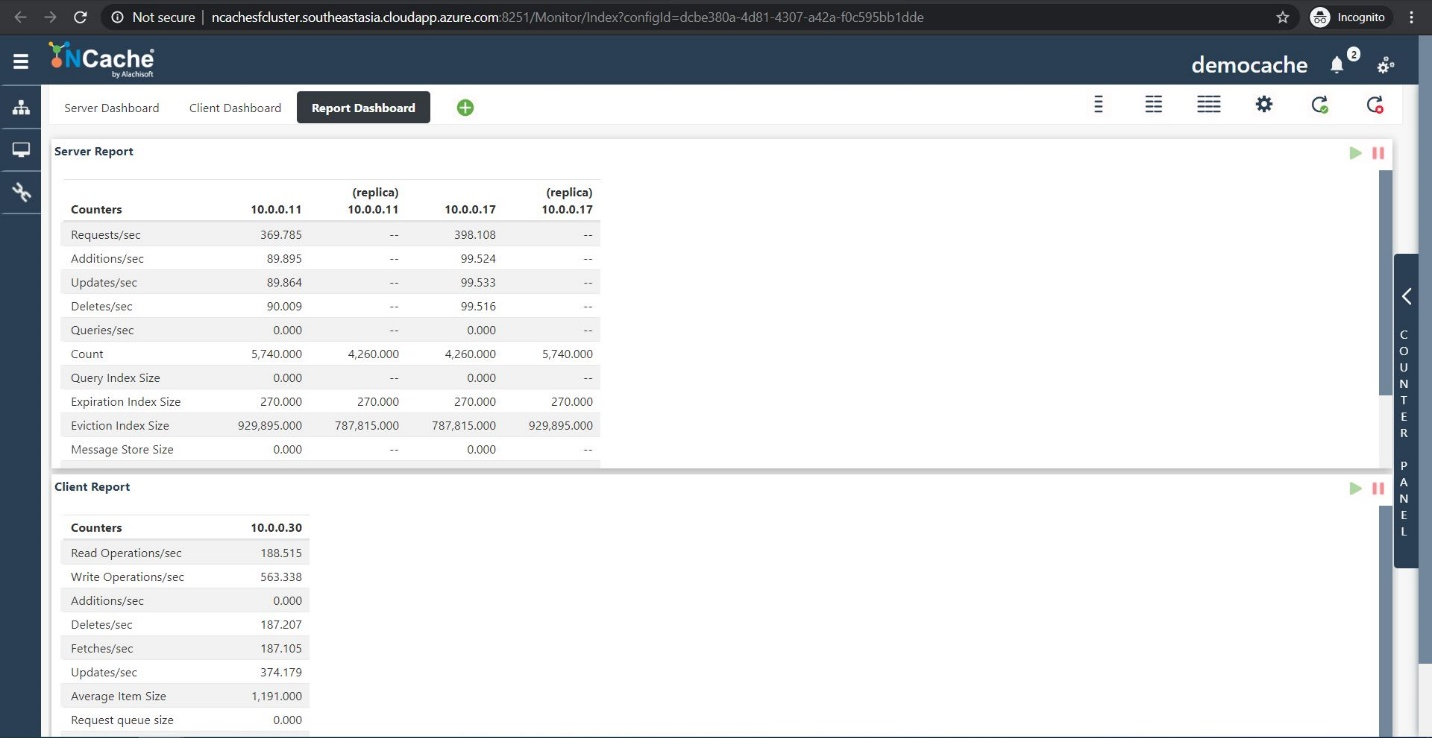 For more detail on monitoring the cache cluster please refer to the guide on monitoring NCache using Web Manager.
See Also
Create Service Fabric Cluster
Create NCache Cluster service
Adding Cache Servers at Runtime
Removing Cache Servers at Runtime