Create Bridge
Note
This feature is only available in NCache Enterprise Edition.
To create a bridge for NCache:
Important
Before proceeding, make sure that NCache Bridge Service is running.
Launch NCache Web Manager by browsing to http://localhost:8251 or <server-ip>:8251 on Windows and Linux.

Click on the button on the left navigation bar on the index page.

This opens up a page containing list of bridges along with their cache names and bridge nodes. Click the button to create a new bridge.

New Bridge page opens up displaying the first step to specify bridge identification in order to create new bridge. Enter the new bridge name and click Next.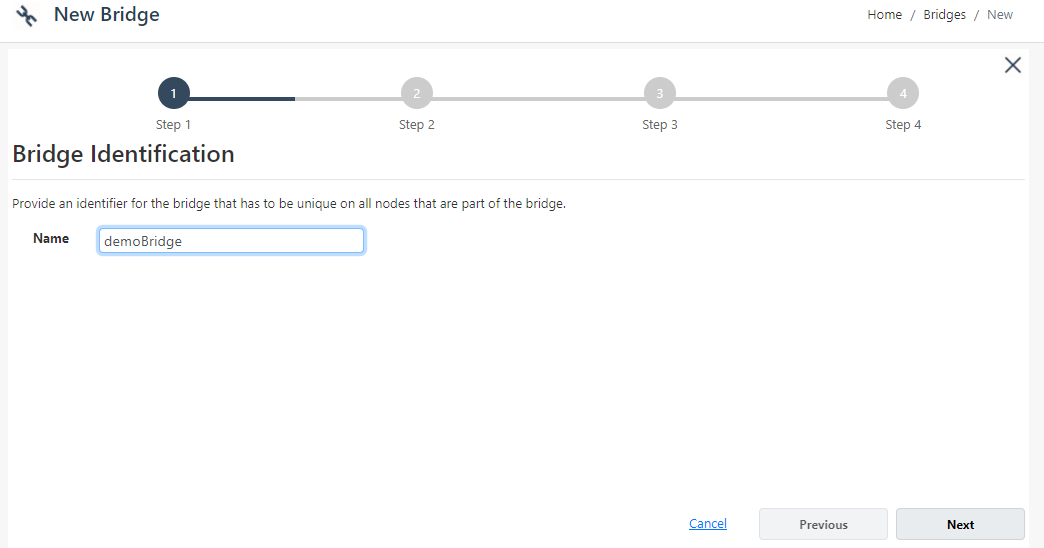 A new page opens up asking the user to specify the Bridge Member Nodes. Enter the Server Node IP and click Next.

Specify Queue Parameters appears on the newly opened web page displaying Bridge Port, Maximum Queue Size, Replicator Queue Size and Enable Queue Optimization.
Enter the required information and click Next.

Specify Queue Replication Interval and Connection Retry Interval on the new Specify Target Cache Options page and click Next.
A new bridge will be successfully created and displayed in the bridge list.

See Also
Add Clustered Caches to Bridge
Configure Conflict Resolver
Change Cache Synchronization Modes
Remove Cache from Bridge