Case Study - NCache Augments Uptime for DOB Systems
DOB Systems is a leading data processing and Business Intelligence (BI) provider, focused on delivering accurate, tailored, and timely competitive information to its customers. Its unique and comprehensive BI solutions have set a benchmark in the international travel industry. NCache has increased the uptime for DOB Systems to 99.9%, translating into an overall increase in customer satisfaction.
Download Case Study
"We concentrate on delivering accurate, tailored, and timely competitive information to our customers. NCache increases our uptime to 99.9%. That translates to an overall increase in customer satisfaction."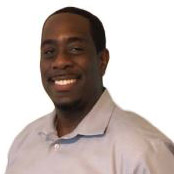 Kevin Dees
IT Team Lead
DOB Systems
Struggle Against ASP.NET InProc Bottlenecks
Before installing NCache, DOB Systems was struggling to maintain up to 95% uptime on a weekly basis. A single server failure could have resulted in a 10 to 15-minute outage for the customers. Also, the abrupt outage caused data loss, deteriorating the overall user experience.
While using ASP.NET InProc, the web server load balancing model had to be set to 'sticky sessions', forcing the users to always be routed to the same web server. These sticky sessions became bottleneck in effective load balancing for true scalability. Because of the limited capabilities of Microsoft's InProc ASP.NET Session State management, the sessions and object cache items were stored locally to whichever of the two web servers that the users had been routed to.
NCache's Intelligent Replication Increases Uptime
DOB Systems has seen a drastic improvement in reliability and performance of its key product, MIDAS BI web portal. This has initiated a change in DOB Systems' approach and now they spend less time triaging application issues and more time in creating new features for their product.
The intelligent replication of NCache's cache cluster allows session and application data to be saved in the cache. This ensures seamless retrieval of data with virtually no impact to the end user. This has increased DOB System's uptime to 99.9% helping the company in winning an increased customer satisfaction.
Download Case Study