Telecommunication Industry Use Case
Change is necessary and Telecommunications (Telcos) industry need to move from being network centric to customer centric. Telcos need to build services to drive net revenue growth. In-memory distributed caching can revolutionize the performance and scalability of systems to meet ever increasing demands on always-available Telco world. NCache, an in-memory distributed cache for .NET can save hundreds of hours for developers, help you achieve linear scalability and better customer experience. By scaling out in-memory caching clusters to multiple servers, it also lowers your total cost of ownership (TCO).
NCache is already in production with multi network operators (MNOs) and carriers resulting in tremendous cost savings, reduced downtime and more stable performance and scalability.
Featured Customers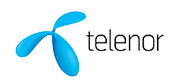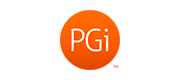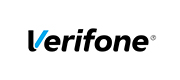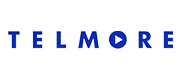 ---
Some of NCache use cases for Telecommunication Industry are listed below:
Network Agility and High Throughput
Having a powerful network is increasingly a matter of managing it effectively. Network management with agility is among the biggest challenges of the telco industry. You can become more responsive to change using NCache by combining different systems, requirements and features.
NCache comes out of box with grid computing capabilities like MapReduce, Entry Processor Aggregator as well as has Pub/Sub Messaging and Database Synchronization features. NCache clusters are resilient to failure, support regional and global high availability without data loss and topology aware data partitioning.
Scaling Self-Service Portals
Consumer interactions are increasingly happening online, meaning future proof growth is compulsory in terms of high query throughput and interfacing with related systems and applications. NCache can play an active role by having real time updates to customer accounts, by ingesting and processing data quickly along with timely system recovery in case of failover.
NCache enables a centralized view of your self-service portals to your own agent and partners'/franchise owners. NCache makes self-service portals extremely responsive for users, scalable to handle increased user load and highly available and lower latency of operations.
Powerful Mobile-Commerce at Scale
NCache can enable mobile money solutions to leverage distributed and synchronized caching and ability to keep data in a separate process. NCache also has distributed item locking mechanism that ensures dedicated access to data and helps perform transactions. Telcos with mobile money solutions are using NCache to temporarily store all the common data that has been used over and over again and save contention on backend data sources.
High Speed Messaging Platform
Complex software and hardware infrastructures sometime prevents making smooth app coordination across multiple systems. Publish Subscribe (Pub/Sub) architecture of NCache helps you build high speed messaging platform to make fast and scalable app coordination.
Upgrading Underperforming Legacy Systems
Underperforming systems can impact overall user experiences with telco related services and applications. Making architectural changes to meet requirements is expensive and performance/scalability remains paramount.
In a modern telco environment, data-centric services need to be built with elasticity and the ability to manage large spikes in demand without having to overprovision hardware or software licenses. NCache provides just that with telco grade availability and reduced latency.
Efficient IoT Communication
Telcos see growing demand in Machine to Machine Communications and IoT use cases as they exist in different domains. Large volumes of data needs to be collected from sensors and different machines. The back-and-forth communication needs in-memory storage and messaging platforms.
To get the best business value out of IoT, Telcos bank on NCache which is simple and easily deployable solution to evolve and craft a mature solution. NCache with its flexible data model can power up real time processing and do edge analytics.
What to Do Next?