New Software Industry Use Case
For your new software projects NCache provides high level of fault tolerence required but also offers other key benefits. Implementing NCache will require far less resources in terms of time and money than designing your own multi-node distributed cache.
Achieve stability and reliability that your new software demands. Concernate on delivering accurate, tailored and timely solutions to your customers. NCache increases uptime up-to 99.9%. Many technical partners, solution integrators and Software Development companies are building unique solutions using NCache. NCache's in-memory caching solution has become vital component in providing a well-performing and consistent user experience to meet end user demands. NCache is clean and efficient in memory distributed cache. These imprvements lead to a well-performing application suite.
Featured Customers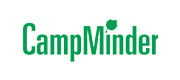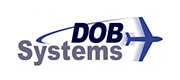 ---
Build reliable and responsive softwares using NCache for these use cases:
Out of Process Caching
Distributed and Synchronized Caching
Data Replicated for High Availability
Dynamic Pricing
Dynamically Add/Remove Cache Servers (Run-time)
Ability to keep data in a Separate Process
Multi-Region Sessions
Distributed Locking throughout the System
Multiple Cache Topologies
What to Do Next?