Synchronize Cache with SQL / NoSQL Databases
NCache is an extremely fast and linearly scalable distributed cache that lets you cache application improve your application performance. When you cache application data, you are creating a copy of data in the cache that also exists in your database. If this data in the database changes, you want to make sure the cache is also updated so it is always consistent with the database.
To handle this situation, NCache provides powerful database synchronization features where the cache synchronizes itself when data changes in relational or NoSQL database. Synchronization here means removing the corresponding cached item from the cache (or reloading it with Read-through). NCache provides the following for database synchronization:
The following diagram shows the basic architecture of how NCache supports database synchronization: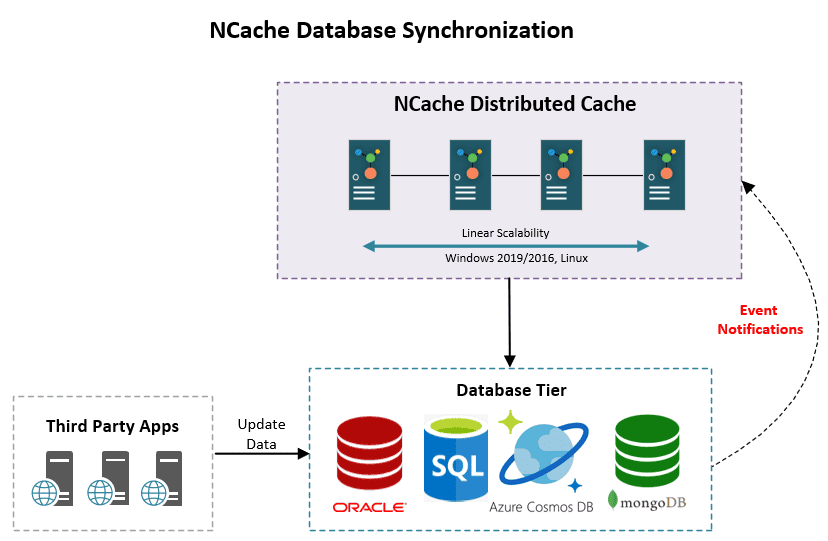 What to Do Next?
NCache Details
Download Free 30 Day Install Key
Request a Personalized LIVE Demo
Read Product Documentation